Opportunity and Culture: Four Decades in England
Manmohan Singh Maheru

"A really enjoyable romp through four decades of an Indian Gentleman's integration within the country of Britain. Filled with interesting and humorous anecdotes and wonderful photographs to illustrate the author's views. It even includes photos of famous sons and daaughters of Wolverhampton, including a recently awarded M.B.E celebrity."

The book explores, in a series of short essays, the author's impressions and views over a period of almost 20 years. The topics range from the Millennium Dome and Oxford Street in London to the response in Wolverhampton to Enoch Powell's famous "Rivers of Blood" speech.

The longest section of the book takes a considered look at the role of language in society and the benefits of multi-lingual education. There is no doubt that some of the opinions of Manmohan be controversial but he provides well-reasoned arguments for them and in particular the importance of enabling immigrant populations (from which ever country or continent) to maintain their cultural heritage through the continued use of their mother-tongue.

There is no doubt that the book is thought-provoking and is written from a viewpoint that is rarely heard. Manmohan himself is a successful businessman who is also well-known for his charitable interests. He is, for example, one of the Vice Presidents of the J W Hunt Cup, a football competition that has over the years raised almost £300,000 for the Beacon Centre for the Blind.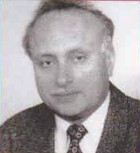 Manmohan Singh Maheru

The book is available throughout the UK from Waterstones or direct from

Arcos Design,
Forge House,
50 Redhall Road,
Gornal Wood,
Dudley DY3 2NL

Price: £9.99
---